Hearty Healthy Breakfast:
At Mariya Boutique Residence, we pay great attention to balance taste and quality of food. Breakfast meals served at the Mariya is prepared and delivered with the highest level of food safety standards using as many fresh and natural ingredients as possible for every dish menu with NO MSG added.
Start your day with the finest quality of our breakfast offering a range of American Breakfast (no bacon; sorry for bacon lovers) and authentic Thai food cooked with "Rice Barn Oil" and "Cereal Cream" which is cholesterol free and high in vitamin E, but yet sumptuous.
Eat as much as you like from our breakfast buffet, including chicken sausages, chicken hams, fried eggs, scrambled eggs, white bread, whole wheat bread, choices of cereal, plain French toast with maple syrup & honey, strawberry & orange jam, and butter. Asian hot dishes include jasmine rice, egg fried rice, and a selection of Thai dishes served together with seasonal fruits. Guests also enjoy freshly brewed coffee, hot tea, hot chocolate, milk, and fruit juice.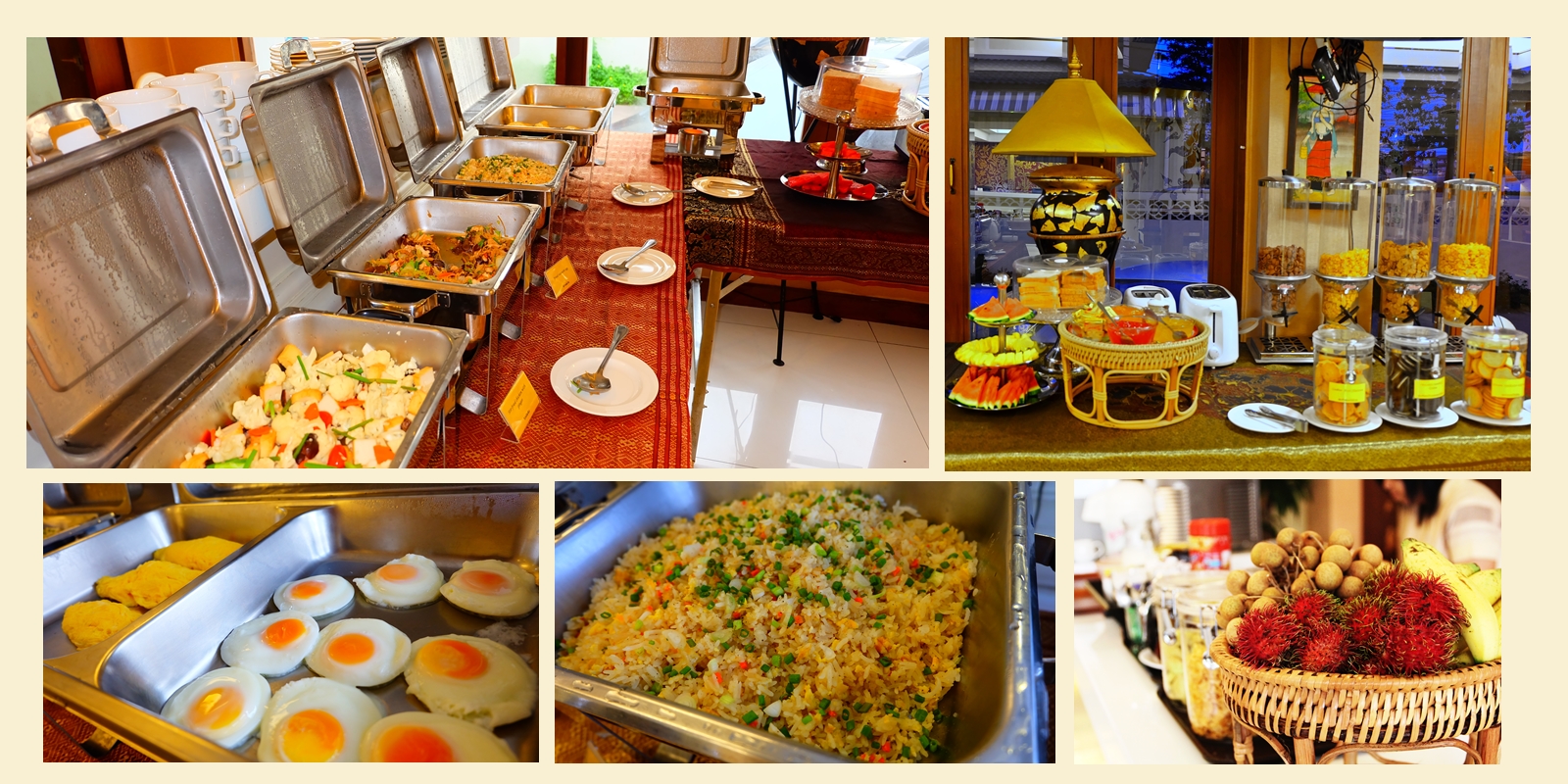 Type of Breakfast: Western & Asian Buffet
Breakfast Time: 6:30 AM –10:30 AM
Location: Lobby Area