Hearty Healthy Breakfast:
At Mariya Boutique Residence, we pay great attention to balance taste and quality of food. Breakfast meals served at the Mariya is prepared and delivered with the highest level of food safety standards using as many fresh and natural ingredients as possible for every dish menu with NO MSG added.
Start your day with the finest quality of our breakfast offering a set of American including chicken sausages, chicken hams, fried eggs, toast, strawberry & orange jam, butter, and a selection of Thai dishes served together with seasonal fruits. Guests also enjoy freshly brewed coffee, hot tea, hot chocolate, milk, and fruit juice.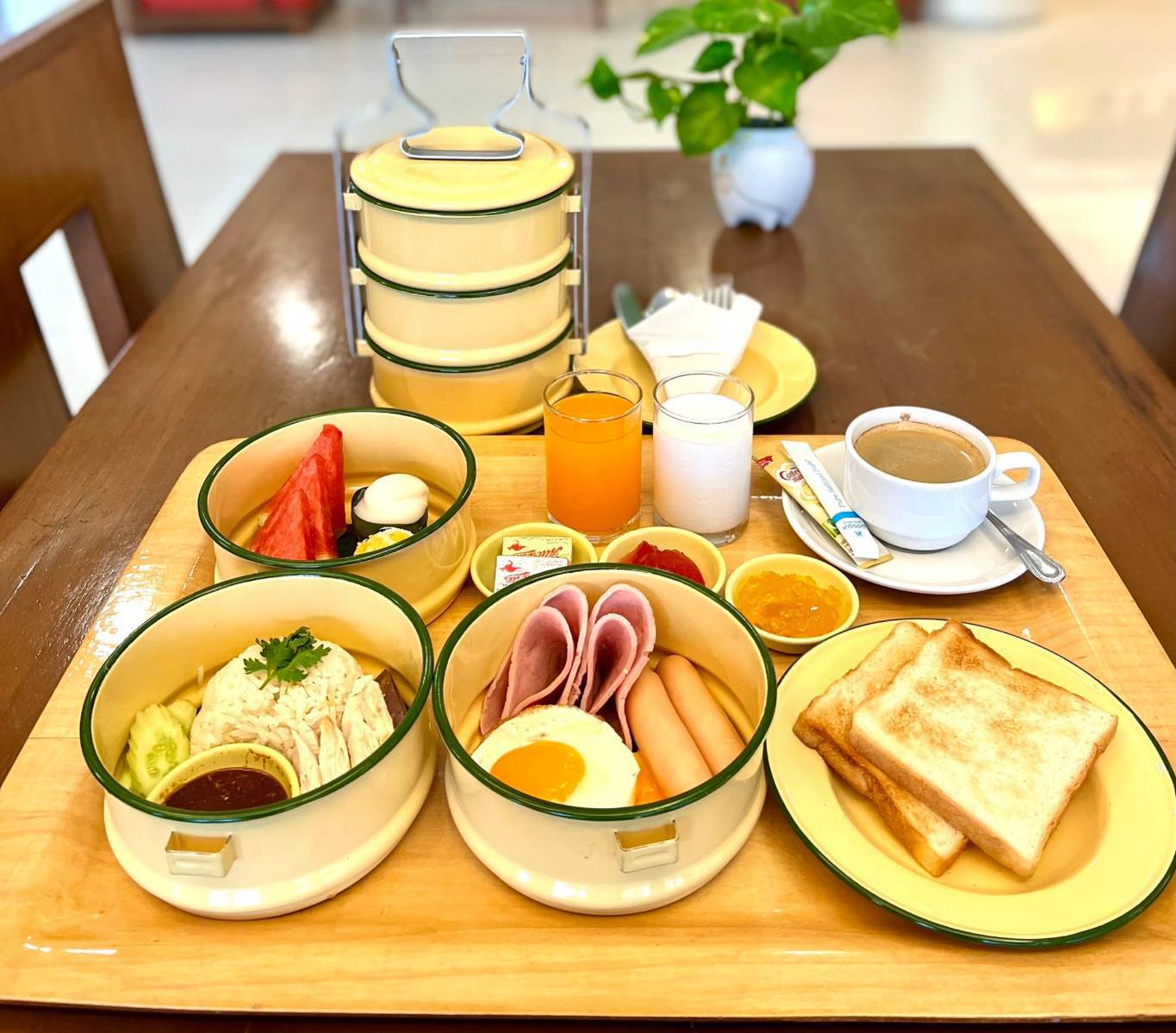 Type of Breakfast: Western & Asian A La carte
Breakfast Time: 6:30 AM –10:30 AM
Location: Lobby Area